AFFORDABLE WEBSITE MAINTENANCE & WORDPRESS CARE PLANS WITH SEO FEATURES
Don't Kill Your Business Website
Do you know websites that are not updated regularly with fresh content can lose their credibility and authority in search engines? Not to mention that the target audience also doesn't trust websites that don't offer anything new every now and then.
Website Maintenance Service- What's Included
Order Website Care Plan Today & Save Big $$$
For limited time only. Subscribe for 6 months and pay for 5 months only. Subscribe for 12 months and pay for 10 months only. View Care Plans
Don't Lose Your Website, Ever Again
Let's back things up a little –
 Have you ever wondered that in the event if all of a sudden, your website stops working and you don't have any backup files of your website to restore it immediately? What would you do in this scenario? Sounds scary, right!
The website maintenance service I offer comes with a weekly and monthly website backup feature where I will create backups of your website and database files. So if your site gets hacked or shows any error, I can easily and instantly recover it without your visitors knowing about it.
Website Content Updates
Updates at its best –
 There are times when you would want to publish a blog post or a news article on their website. But why should you do it yourself? You should focus on your business and let experts do their job and update your website with your content.
I will upload and publish content on your website and if needed, I will also do the requested edits after the content gets published. I will also add/remove content pages, add images, video links and social media links as provided by the client.
No More Website Bugs & Errors
Say no to website errors –
 Your business website should stay fresh and bug-free for your audience. Website errors and bugs can occur at any time without any logical reason. The best thing to do is to make sure that these site bugs and errors don't last too long to distract your website visitors.
When you hire me for the maintenance of your business website, I will make sure that your website is up-to-date, has fresh content, is bug-free and is in good working condition. I will also fix any site bugs/errors that take 30 minutes or less to fix.
On-Page SEO Optimization
The power of SEO –
 On-Page SEO is crucial for every website for better user experience and improved search engine rankings. When a new web page is added to a website, optimizing that page with proper on-page SEO techniques is important. If the web page is optimized correctly, you can expect a better website experience and increased traffic.
I am a professional SEO and I know how things work when it comes to search engine optimization (SEO). I will optimize new web pages with proper on-page SEO techniques and make sure that the pages are user-friendly as well as optimized for search engines, too.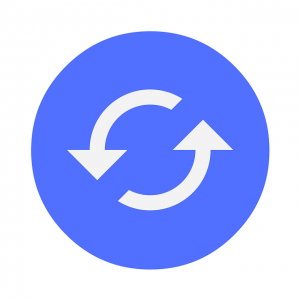 Website Maintenance - A Must-Have For Small Businesses
Build a better brand online by having a visually appealing and fresh website.
If you are a small business owner then chances are that you don't have enough time for frequently updating your website. Your website represents your business on the Internet and it should stay operational for your visitors round the clock. But there so much you can do to manage your website.
That's why I am here to help. I will keep your website up-to-date and I'll also send you monthly reports to keep you updated about your website maintenance and progress.
View Our Website Care Plans
Affordable website care and maintenance services for your small business.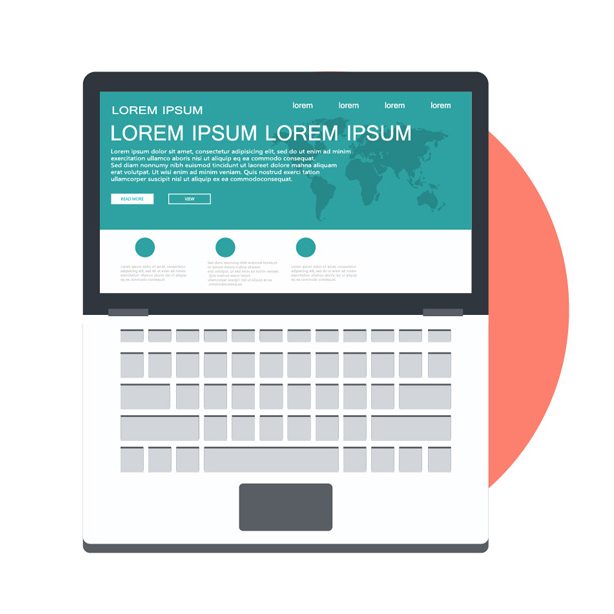 Content Writing & Blog Post Publishing
Keeping it fresh – What good is a website if it doesn't offer fresh content to its audience. Publishing content regularly improves your website SEO and it also increases your website readership and conversion rate.
My website maintenance services include SEO and content writing features so that business websites can benefit to a larger extent. I will develop and publish blog post(s) on your website every month. These blog posts will be optimized with your keywords and will be educational for your site visitors.
Website Design Improvement
Improving your website page layout –
 If you ever want to change the layout of your website pages, you'll have to hire a website designer or a developer to do that for you. But how would you like if this service is included in your website maintenance plan without any additional cost? You can have customized web pages based on your requirements and make them look fresh and clean.
I will customize current web pages of your website and design them according to how you desire. I will also add content to the web pages (provided by you, of course) so that you'll get a fully working website page. Contact me to know more about web page customization feature.
New Web/Landing Page Design
Keep adding new website pages –
 Your business website should be a place where your audience can learn new things about your business. To keep them educated and informed, you should add new web pages regularly. Or, if you are looking to have dedicated landing pages for your site, this will work great for your website, too.
Hiring me for your website maintenance offers you a variety of value-added services. I will design customized web pages and add your content to make them functional and working for your visitors. Contact me to learn more about this feature.
Website Speed Monitoring
The fast and elegant website –
 Your website load time should range from 3-5 seconds. If it takes longer than that, then you need to optimize the speed to make it load fast for your visitors. No one likes to wait for long to visit a website. A slow website can also impact negatively on your audience and conversion rate (sales).
I will monitor your website speed and send you monthly reports to keep you updated about it is performing. You'll be aware of whether it is loading fast for your audience or not. Feel free to contact me if you are interested to learn more about website speed optimization.
Wordpress Site & Plugin Updates
Updating your WordPress website –
 If your business website is designed using WordPress CMS, then you may already know how easy it is to manage a WordPress website. But when it comes to maintenance and other support related tasks, not every business owner knows how to perform these maintenance tasks efficiently.
Hire me for your WordPress website maintenance and I will keep it updated for your business. I will create backups for your site and database files, I will update WordPress software and plugins, I will monitor site speed and will send you a report every month.
SEO Improvements & Optimization
Making your website SEO-friendly – An up-to-date website is better, but a website optimized with SEO features is good. SEO-friendly websites are more easy to visit.
My website maintenance services include SEO and content writing features so that business websites can benefit to a larger extent. I will develop and publish blog post(s) on your website every month. These blog posts will be optimized with your keywords and will be educational for your site visitors.
Web Page Naming Conventions
Giving the right name for your web page –
 When you add new website pages, the first thing to consider is to give proper and relevant names to these pages. Naming a web page may sound easy but can be tricky when it comes to Search Engine Optimization. Using SEO-friendly URLs (file names) is an important ranking factor and it should be well thought out before implementation.
Being a professional SEO specialist, I will optimize your web page names and make sure that they are relevant, keyword-rich and SEO-friendly. In addition to that, I will also recommend optimized web page names for your existing web pages. Contact me today to learn more about my website maintenance plans with SEO features.
Keyword-Rich Heading Tags
Optimizing headings for SEO –
 It is important to use headings in the content to make it look well-formatted and organized. Headings can also make your content easy-to-digest for your audience. But adding optimized headings with SEO in mind; can help you improve your search engine rankings and you will be able to optimize your website for targeted keywords in an efficient way.
I will review your content headings every month and will suggest improvements where necessary. I will also optimize heading tags for all the new web pages I'll add to your website. If you would like to know more about how optimized headings can improve your website SEO, contact me.
Meta Title & Description Tags
Optimizing your web pages –
 Every time a new web page is added to your website, there are few on-page SEO techniques that are important to be applied on that page. These include things like meta title tag, description tag, internal linking and web page name. Leaving these important features can negatively impact on your website.
My website maintenance services are powered with on-page SEO techniques. My advance website maintenance plans include SEO features and optimization to keep your website SEO-friendly and optimized for search engines. These SEO features will improve your on-page SEO and can help you improve your search engine rankings for your target keywords.
SEO Image Optimization
Giving website images their relevant name –
 Using images is important as they add elegance and attraction to the website. But do you know that using optimized images can improve website traffic and SEO? By using relevant image names and writing title/alt tag descriptions, you can optimize your images for better performance.
Optimizing images has to do with SEO and normally it's not included in website maintenance plans (you are welcome to search online and see). But to add value to my website maintenance plans, I will audit your website images every month and optimize them for SEO.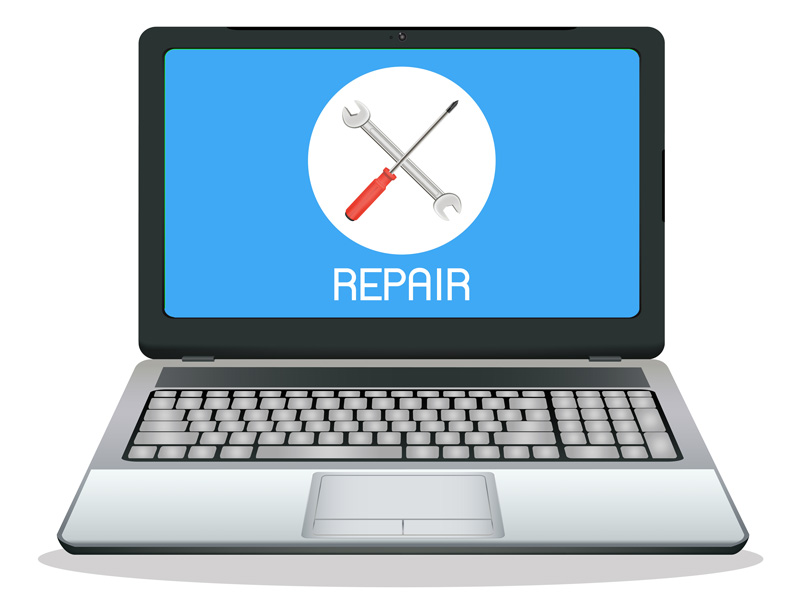 Do I Need Website Maintenance Services?
There are times when business owners can't maintain a website even if they have all the time in the world. Maintaining a website requires certain skills and a little programming/coding experience. It's not always easy for business owners to learn things that they are not interested in or don't have to use frequently.
That is why I'm here to offer affordable website maintenance services to small business owners so they can focus on their business goals and worry less about their website maintenance and updates.
You can avail my services if you want to:
Continue interacting with your audience and present yourself as an authority within your industry.
Educate your potential customers about your services or products so they can learn more about your business and offers.
Answer the questions your prospects might have about your business.
Keep them coming back: Adding fresh content regularly on your website indicates that you are keeping it updated for your audience. From an SEO perspective, it is advisable to publish content at least once a week Publishing unique content also help with website rankings and SEO. So, it's a win-win for both; your website audience and for your website rankings.
A website that hasn't been updated in a while is bound to have errors or bugs and it won't offer much to win the trust of your audience. That's why keeping your small business website up and running is the right thing to do, not only for your business but for your visitors as well.
If you are thinking of having your website managed, contact me. I am sure I can help you with your website maintenance needs.
Are You Ready!
View and order your website care plan today. Get up to 2 months free when you subscribe for 6 or 12 months.
Have Questions? Contact Me
Send me your questions or schedule a call by filling this short form. Please mention the services you are interested in and also include details of your current website (if any).