PROFESSIONAL WEBSITE DESIGN & WORDPRESS WEB DEVELOPMENT
Tell The World Your Business Exists
75% Of Users Make Judgments On The Credibility Of A Business Based On Its Website Design
Is your website professionally designed and user-friendly for your audience?
Does it tell your story exactly the way you want to be recognized by your audience?
Does your website consistently generates leads for your business?
If your answer is a big NO, then we need to talk.
Why You Need A Business Website
In today's world of digital marketing where mobile users get to visit more websites than desktop/laptop users, don't you think you will miss a lot of inquiries and business by not having a functional website in place?
Show your existence: Having a Facebook Page is not enough for your online presence. What you need is a comprehensive digital strategy where you have full control of things to promote your business online without any limitations. Your business website gives you that control and you can use it in a number of ways tor marketing your services and offers.
Educate your audience: Gone were the days when advertising was simple and used to work for businesses. But today, you need more than just an ad campaign. Now you have to educate your potential customers and grab their attention before your competing businesses does. You can attract your audience with a professionally designed website that tells them about your company and services in a simple and unique way.
Promote your services: The idea of having a business website is to promote your services and company. You can also use it for other marketing related campaigns like email subscriptions for email marketing, blog writing for interacting with your target customers, asking for feedback from your current customers and a lot more. The possibilities are unlimited, but the question is: are you ready for a business web design?
Engage with your customers: You can interact with customers by frequently publishing content on your website. You can write on any topic as long as it is relevant to your business and services. By doing this, you'll provide answers to the questions your potential customers may have about your business and you can also educate your prospects about your company and offered solutions.
Become an authority: When you have a website where you share content that is relevant to your industry, you are actually telling your prospects that you know what you are doing. Customers are more comfortable dealing with businesses that are experts in their industry. And to become an authority within your industry, all you need is a well-maintained and regularly updated website.
Expand Your Reach With A Website
If you have a functional web design for your business then you are doing good for your business. But if you don't, then you need to rethink your digital marketing strategy. You need customers and on-going sales to keep your business operational. Having a professional web design means that you are making your business available on the Internet for your target audience to learn about your services.
You are missing a lot of growth opportunities by not having an online presence for your business. You will be able to improve lead generation, sales and customer interaction. You can also attract a larger audience for more sales and profit. Besides, websites are considered as the most economical marketing tool when it comes to promoting businesses online.
How I Design Websites For Clients
Your business website should be more than just a visually crafted masterpiece. It should have all the necessary features to improve usability and audience engagement. A website with good functionality can perform better by generating more traffic and leads than a website that only has a good design to offer.
How I Start Clients' Web Design Projects
When I start working on a web design project, I make sure to get things clear from the beginning. My web design process includes a discovery phase where I learn about the business and try to understand its target audience as well as business goals. I also research the competing websites to learn about what the competition is doing with their websites and how I can incorporate their performing features to the client's website.
To ensure that every website I design is functional and professional for the client, here's my web design process in detail:
Identifying Client Goals: The majority of websites may look the same from the front, but what makes them different is their functionality. So before starting the web design project, I first ask the client to share as much information as possible about their business, services/products and offers. After understanding their business, I also ask why they need a website and what plans do they have once it is ready.
Website Features: There are simple websites with no functionality and then there are websites with functionality. The functionality defines the purpose of a website and helps site visitors to understand and instantly find the desired content on a website. Before diving into the design project, I first learn about the required features to make sure that the end product I deliver is per client's expectations.
Mock Design: After learning about the essentials of client's business and website requirements, I will then start the design process. I will provide a mock website design to the client for review. If there are any changes suggested from the client, I will edit the design and send it again to the client. Once they are happy with it and approves the mock design, I'll then move on to the web development phase.
Website Development: Loaded with a professional design, backed by a functional website programming, I then share the website's live demo with the client. At this stage, the client is asked to check and make sure that every feature is working and the website is operational as expected. Once I get the final approval from the client, I then start uploading their website content.
Launch Time: After uploading the content and completing the web design from every possible aspect, I will upload site files on a hosting server so the website becomes live for the client and his target audience. The client can then see his website by visiting the domain name they have registered for their newly designed business website.
What To Have In A Business Website
Clean and Professional Website
Mobile-optimized Web Design
User-friendly Interface
Easy-to-find Website Navigation/Links
Functional Website
In-depth, Educational & Quality Content (and lots of it)
Optimized For Conversion
Attractive Images
Call-to-Actions
Websites For Every Business & For Every Budget
Custom Website Design
Customized Website Solutions
Monthly Website Plans
Order Website Maintenance Plan Today & Save Big $$$
For a limited time, I am offering 20% discount on selected website maintenance plans. If you are interested, please contact me.
Websites For Small & Large Businesses
More than just a website –
 Investing tens of thousands of dollars in a website design may not be easy for small business owners who would like to have an online presence. Besides, web design for small businesses should not be too expensive and out of their reach because it is considered as one of the most affordable marketing tools for businesses of all sizes.
When you hire me as a web designer, you can rest assured that you will receive a professional and functional web design. A website that you can use for lead generation and growing your business online. Find out more about how my web design and development services can help your business. Schedule a free consultation call today; (734) 444-8846.
Professional Web Development
Updates at its best –
 There are times when you would want to publish a blog post or a news article on their website. But why should you do it yourself? You should focus on your business and let experts do their job and update your website with your content.
I will upload and publish content on your website and if needed, I will also do the requested edits after the content gets published. I will also add/remove content pages, add images, video links and social media links as provided by the client.
Affordable Website Solutions
Say no to website errors –
 Your business is unique and so should your website design. There are web design companies and freelance web designers who use ready-made website templates for designing business websites. There's no issue with using them if all you need is a simple online presence. But if you want to stand out from your competition, you need professional and custom web design services.
When I work on client web design projects, I make sure that their website is not only custom-built but also offers a professional look and elegance. Custom web design may not be the easiest option for the designers but it offers a lot of flexibility and scaling to the clients. Are you ready for your web design project? Call me to discuss more (734) 444-8846.
Custom Web Design Services
A brand to be proud of –
 Your business is unique and so should your website design. Web design agencies and freelancers use ready-made website templates to offer cheap and fast services. The end results, however, are not very mind-blowing every time. To stand out from your competition, what you need is a custom web design based on your specific requirements.
When I work on a web design project, I make sure that it's not only custom-built but also looks elegant and offers the functionality that would help my client's business. Developing a custom website may not be the easiest route for designers but it offers a lot of flexibility and ease to clients. So if you are looking for custom website solutions, let's set-up a call; (734) 444-8846.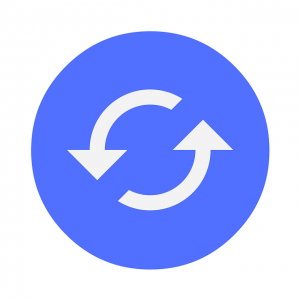 Website Maintenance - A Must-Have For Small Businesses
Build a better brand online by having a visually appealing and fresh website.
If you are a small business owner then chances are that you don't have enough time for frequently updating your website. Your website represents your business on the Internet and it should stay operational for your visitors round the clock. But there so much you can do to manage your website.
That's why I am here to help. I will keep your website up-to-date and I'll also send you monthly reports to keep you updated about your website maintenance and progress.
Website For Small & Medium-Sized Businesses
Order your website today or contact for a free consultation session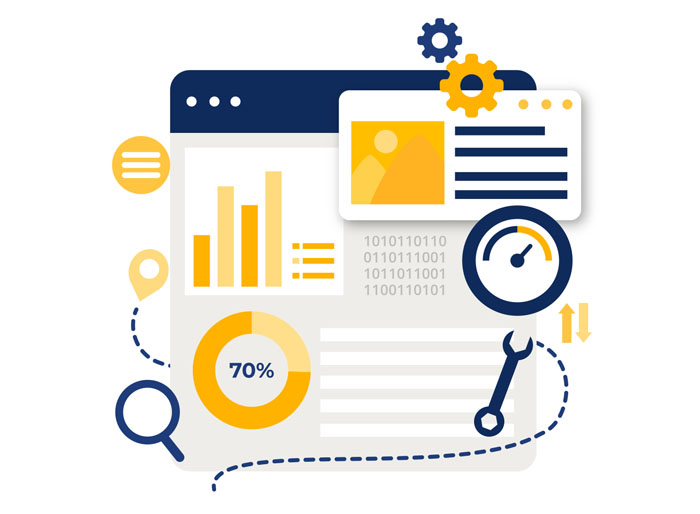 Marketing-Ready Business Websites
ROI-Focused Website Design Services – Your business website is an expense if it isn't generating a steady revenue every month. I have been designing websites for almost a decade and I can tell you one thing, a static website with no attraction won't do your small business any good. That's why I offer 'Marketing-Ready Websites' that are guaranteed to deliver results for your business right after they are launched.
How It Works: I will work with your business and develop a professional website. After launching your website, I will promote it using different premium platforms so that you can get instant traffic that is not only targeted but premium as well. I will also develop a monthly digital marketing plan to make sure you receive the same awesome results every month.
Unique & Functional Website Design
Improving your website page layout –
 If you ever want to change the layout of your website pages, you'll have to hire a website designer or a developer to do that for you. But how would you like if this service is included in your website maintenance plan without any additional cost? You can have customized web pages based on your requirements and make them look fresh and clean.
I will customize current web pages of your website and design them according to how you desire. I will also add content to the web pages (provided by you, of course) so that you'll get a fully working website page. Contact me to know more about web page customization feature.
Website Optimized For Leads & Growth
Keep adding new website pages –
 Your business website should be a place where your audience can learn new things about your business. To keep them educated and informed, you should add new web pages regularly. Or, if you are looking to have dedicated landing pages for your site, this will work great for your website, too.
Hiring me for your website maintenance offers you a variety of value-added services. I will design customized web pages and add your content to make them functional and working for your visitors. Contact me to learn more about this feature.
Mobile-Ready/Responsive Design
Your mobile-friendly website –
With the vast majority of online traffic coming from mobile devices, it is
I will monitor your website speed and send you monthly reports to keep you updated about it is performing. You'll be aware of whether it is loading fast for your audience or not. Feel free to contact me if you are interested to learn more about website speed optimization.
SEO-Friendly Web Development
Updating your WordPress website –
 If your business website is designed using WordPress CMS, then you may already know how easy it is to manage a WordPress website. But when it comes to maintenance and other support related tasks, not every business owner knows how to perform these maintenance tasks efficiently.
Hire me for your WordPress website maintenance and I will keep it updated for your business. I will create backups for your site and database files, I will update WordPress software and plugins, I will monitor site speed and will send you a report every month.
Grow Your Business Online
Making your website SEO-friendly – An up-to-date website is better, but a website optimized with SEO features is good. SEO-friendly websites are more easy to visit.
My website maintenance services include SEO and content writing features so that business websites can benefit to a larger extent. I will develop and publish blog post(s) on your website every month. These blog posts will be optimized with your keywords and will be educational for your site visitors.
Custom Website Features
Giving the right name for your web page –
 When you add new website pages, the first thing to consider is to give proper and relevant names to these pages. Naming a web page may sound easy but can be tricky when it comes to Search Engine Optimization. Using SEO-friendly URLs (file names) is an important ranking factor and it should be well thought out before implementation.
Being a professional SEO specialist, I will optimize your web page names and make sure that they are relevant, keyword-rich and SEO-friendly. In addition to that, I will also recommend optimized web page names for your existing web pages. Contact me today to learn more about my website maintenance plans with SEO features.
WordPress Web Development
Optimizing headings for SEO –
 It is important to use headings in the content to make it look well-formatted and organized. Headings can also make your content easy-to-digest for your audience. But adding optimized headings with SEO in mind; can help you improve your search engine rankings and you will be able to optimize your website for targeted keywords in an efficient way.
I will review your content headings every month and will suggest improvements where necessary. I will also optimize heading tags for all the new web pages I'll add to your website. If you would like to know more about how optimized headings can improve your website SEO, contact me.
Websites That Loads Fast
Optimizing your web pages –
 Every time a new web page is added to your website, there are few on-page SEO techniques that are important to be applied on that page. These include things like meta title tag, description tag, internal linking and web page name. Leaving these important features can negatively impact on your website.
My website maintenance services are powered with on-page SEO techniques. My advance website maintenance plans include SEO features and optimization to keep your website SEO-friendly and optimized for search engines. These SEO features will improve your on-page SEO and can help you improve your search engine rankings for your target keywords.
Do-It-Yourself & CMS Websites
Giving website images their relevant name –
 Using images is important as they add elegance and attraction to the website. But do you know that using optimized images can improve website traffic and SEO? By using relevant image names and writing title/alt tag descriptions, you can optimize your images for better performance.
Optimizing images has to do with SEO and normally it's not included in website maintenance plans (you are welcome to search online and see). But to add value to my website maintenance plans, I will audit your website images every month and optimize them for SEO.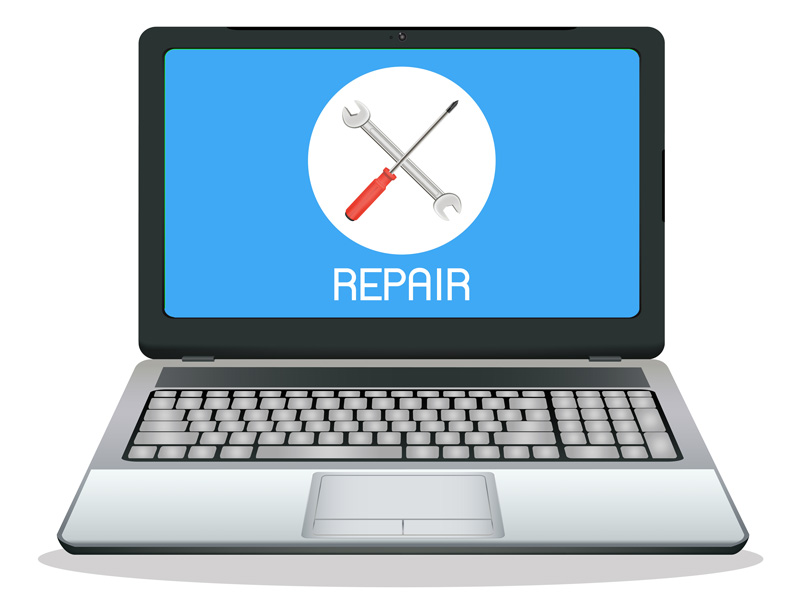 Website For Small & Medium-Sized Businesses
Order your website today or contact for a free consultation session
Have Questions? Contact Me
Send me your questions or schedule a call by filling this short form. Please mention the services you are interested in and also include details of your current website (if any).